Patrick McSherry wasn't born a chef. In fact, for the most part of his teenage years and his twenties, he saw himself as a painter. But this changed when he wanted to do something that could "pay the bills." For this reason, he attended the Florence University of Arts, later becoming a chef.
"I was a painter and I did a lot of abstracts. I did portraits though, too. I mean, I could draw anybody; famous people look like photographs. And I was in my teen years and I took that up into my early twenties as I was overlapping to becoming a chef. But I felt I needed a job title, am I a painter on the street? What am I going to tell my father? Even though my father is an awesome guy. I wanted to impress as anybody would with something that could pay the bills. And I noticed after I had gone into that for that reason, that took away from it a little bit. And so, while that was occurring, I found it in food. And so here I am now as a chef."
It will be fair to say that Patrick accomplished all great things in his occupation, achieving many of the reasons most people would want to become a chef. He lived in Italy and got involved in amazing experiences globally.
"I didn't have to waste my time with those normal card hours. So I'm in school doing food, making good grades, going to Italy, and getting asked to do James Beard in New York City. So I'm walking around Florence, I'm working at one of the best restaurants in Florence, living next to the Ponte Vecchio bridge. And the following year I'm flying to New York City to cook two meals at James Beard's House. Yeah. Wow. So it was an amazing opportunity that I think all came from my passion and I guess my networking skills too because I don't know how I met all these amazing people that I ended up being next to."
After coming back from Italy, he found himself in the world of Cannabis after suffering from chronic pain that was never ending. He tried everything to deal with it, including moving to Scottsdale, Arizona just to experience a change of weather, changing diet, losing weight, and cutting all the alcohol consumption. But all these proved futile. Only cannabis made the difference.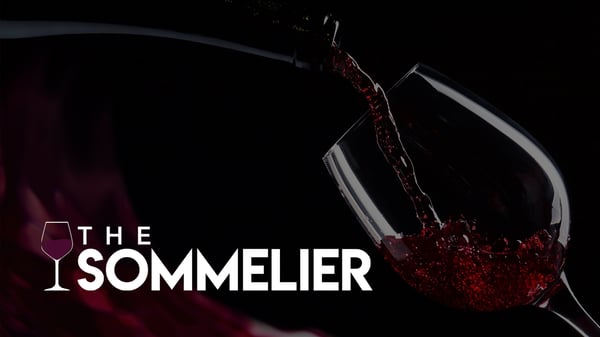 "There's something about when you partake in cannabis, if you're doing it for the right reasons. If you're doing it not to escape something in life, but to enjoy life. I think it adds to life and in every way, if you're using it for the right reason."
After 3 years of treating himself with the Rick Simpson Oil (RSO), Patrick is now on a mission to help others find healing through the plant free of charge. He remembers the "spiritual event" with the mother of a cerebral palsy son, who experienced the healing within minutes.
"She asked if I would come in and talk with her and if I had any ideas for her son and we went over there and it loosened his joints and got rid of his seizure disorder. And you were able to see the onset of this in 45 minutes. It was a spiritual event for me, watching a boy locked in his own body, able to move, smile, and laugh with his mother and father because of a plant. And it just set off light bulbs and I kind of got into it even more, learned more, and treated more people. I treated breast cancer, Parkinson's, and autism.
But why is Patrick doing this for free?
"It's not something you can even really put a price on. I mean how, when you see the profound changes that this stuff puts on a PTSD veteran. And I'm telling you this RSO is kept in the back of the dispensaries for a reason. It's the medicine."
Tune in to learn more about Patrick's story and truly understand the medical capabilities of cannabis and how it connects to his career as a chef.
---