In the latest episode of The Chicagoan, Rachel Williams, founder of the game-changing 'Bold Move Branding & Creative Marketing,' captivated listeners with a personal tale of transition, triumph, and authentic identity. What started as a conversation swiftly morphed into a masterclass of life wisdom, career insights, and a call to authenticity.
"I love what I do. I'll scream it to the top of whatever mountain," she shared. This statement alone resonates with many of us who've felt that magnetic pull towards our passion. Yet, Rachel's journey wasn't one solely about ambition. It was about finding one's purpose beyond the confines of a traditional career. It was about rediscovering oneself amid life's cacophony.

At a pivotal juncture, Rachel took the audacious leap from corporate America to embrace an entrepreneurial dream deeply rooted in purpose. But why branding and marketing? The answer lies in her association with 'Beauty and Brains,' a Chicago-based lifestyle and professional network for black women. As Rachel reminisced about her time with them, saying, "Beauty and brains, those are my sisters now." she illuminated the transformative power of community and connection.
The most poignant lesson? "Vulnerability is power," she stated. This statement packs a punch. In a world obsessed with filters and facades, being genuine has become revolutionary. When we engage with people, shedding our pretenses, that's when we forge the most profound connections. That's the true essence of community. Rachel's reflections beckon us to find strength in our stories and vulnerability, emphasizing that real connections are birthed from authentic engagements.

"Vulnerability... increases your levels of empathy for yourself, your compassion with yourself," she muses. These words don't merely paint a picture of self-awareness; they chart out a roadmap to self-love.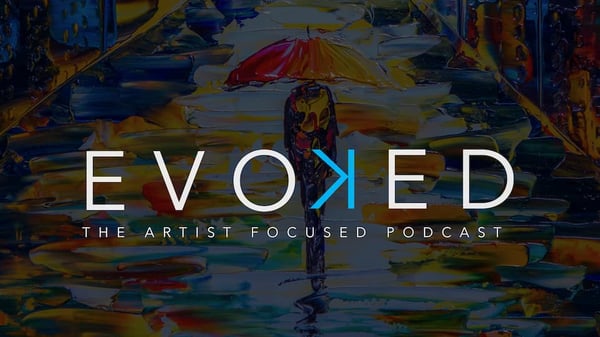 And Rachel doesn't stop there. She masterfully weaves her personal journey into universal truths, challenging the listener (and now our readers) to introspect, "If I love God, how I say I love God, I have to love myself."
If there's one overarching theme that underpins Rachel's narrative, it's this – love. Be it love for oneself, love for one's work, or love for the community. Love drives purpose. And sometimes, it might just push us to make that bold move, just as Rachel did.
Rachel's conversation on The Chicagoan doesn't just make for a good listen; it's a manifesto for everyone out there feeling the weight of societal expectations, urging them to take that leap into the unknown and find their true purpose, whether within their careers or outside of them.

"I wanna help as many people as possible do their vision," Rachel concludes. With her relentless passion, it's evident that she is well on her way.


---