When we're not producing podcasts, our studio becomes a welcoming space for several of our exclusive events.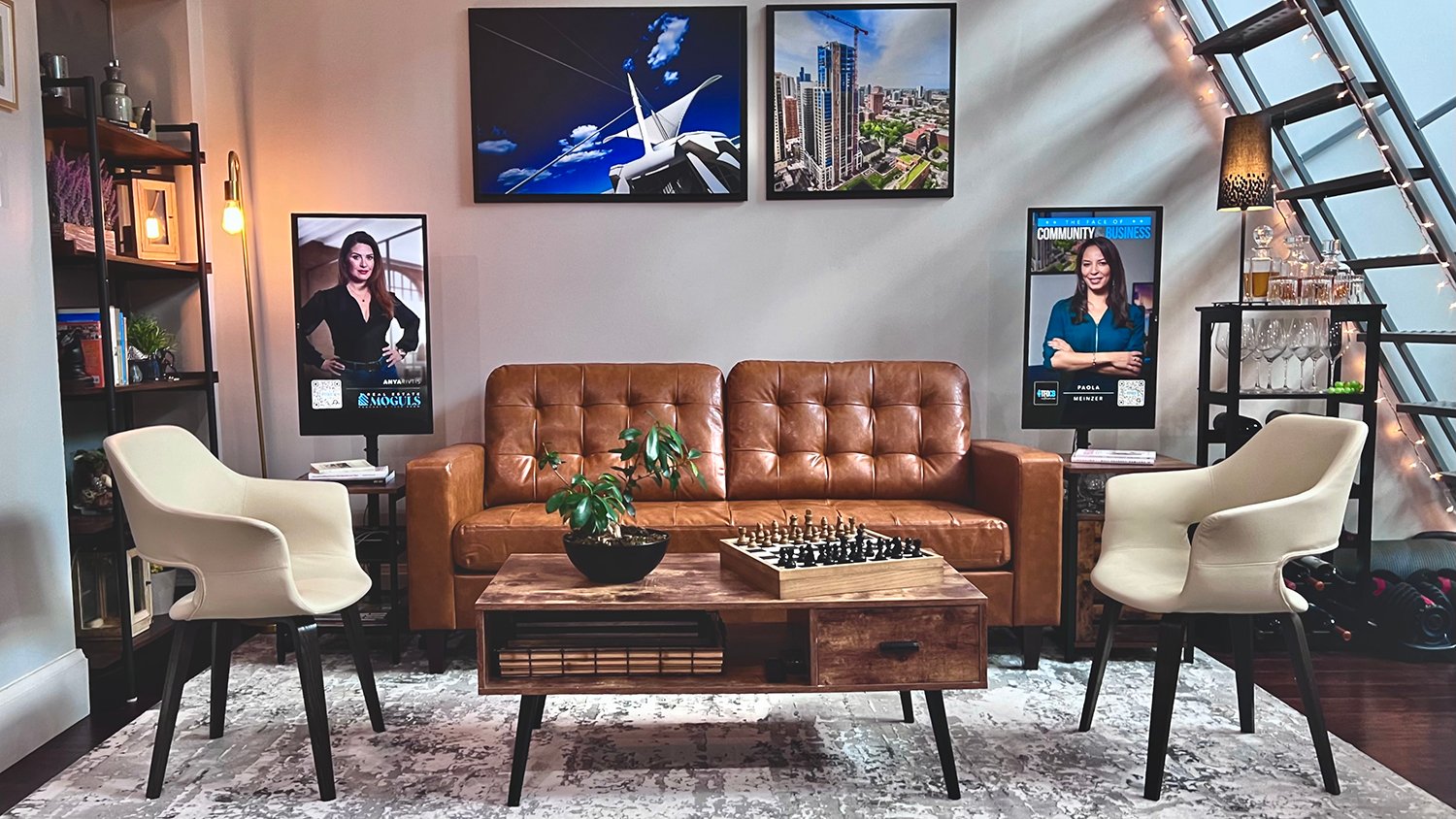 With 1,700 sq ft of space, we can host up to 50 guests. We have everything we need to cater to any occasion. Including, exclusive dinners we throw with incredible chefs.
PODCAST PRODUCTION STUDIO
With a state of the art video and audio production studio, we're able to curate invaluable content with members of The Face of Community & Business community and network.
Our versatile studio allows us to create sets for each of our video series. Much like you'd see on a late night talk show, our sets are designed to match the look and feel of each show.
COMMITMENT TO CLEANLINESS
We take your health and safety very seriously. That's why we go above and beyond to ensure our influencer community's safety.
Rich Daniels recently sat down with Stephanie Welter on the EVOKED podcast, to which he paused to comment on the studio. No stranger to big-budget movie and television production studios, Rich is the co-Founder of The City Lights Orchestra, and musical director for the critically acclaimed TV show Empire; amongst many other well known productions.
Our platform is for those who value meaningful relationships and community. It's for those who work hard and strive to be better each day.
Real Estate Broker
-
Zach Koran joins us on The Face of Community & Business Podcast to discuss the start of his business, Dwellish, which partners with landlords to design, stage, and host Airbnb ...
Writer
-
On this episode of the Face of Community & Business Podcast, Alicia Dale discusses her childhood growing up in the Brighton Park neighborhood of Chicago to her career in ...
Title Company
-
In this episode of the Face of Community and Business podcast, Imran Khan shares his personal journey and motivation to succeed in order to help others. "I've been on a deep ...