Neli Vazquez Rowland is the pioneering founder and architect of an award winning vertically integrated social and economic development model that rebuilds the lives impacted by Poverty, Substance Abuse, Prison reentry and Homelessness with a holistic, integrated, and individualized case management approach.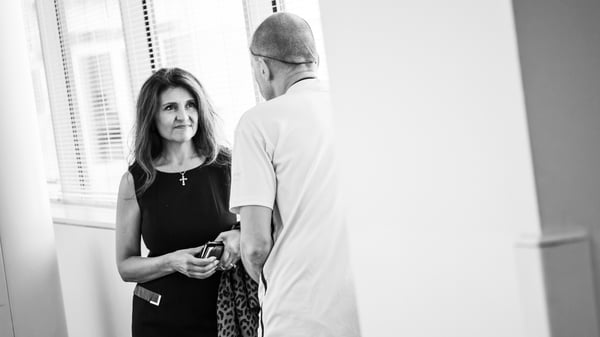 A Safe Haven has served over 110,000 people, since 1994, including over 5,000 people per year - adults, youth, families, non violent re-entry populations, veterans, and others. A Safe Haven's proven model empowers individuals to transform their own lives and contribute to society.

Neli has also started, acquired and manages several social business enterprises in the fields of landscaping, catering, and staffing services that are collectively resulting in almost 1,500 jobs placements per year.
Government and businesses hire A Safe Haven social enterprises to meet their supply chain procurement needs, while making a social impact. A Safe Haven is a unique model that is designed to scale to other markets. Her goal is to influence a 'change in the paradigm' on how our Nation addresses the issues of poverty, homelessness, drug and alcohol addiction with protocols that offer an effective, efficient delivery system.



Neli is a graduate of Loyola University's School of Business and of the Minority Executive Management program at Tuck School of Business at Dartmouth. She lives with her husband, Brian, and their two wonderful sons, Devin and Dylan.


---