Stephanie Welter with Keller Williams Success Realty sits down with her personal trainer and owner of Absolute Custom Fitness in Lake County, AC Cornejo on this episode of the ProFitness Podcast.
Growing up in Rogers Park in Chicago, AC played sports but it wasn't a huge part of his life. Surprisingly, his fitness journey began in his 20s when he suffered a near death experience at work falling 26 ft onto concrete. He was diagnosed with bipolar disorder after his brain injury, was put on a cocktail of medications, and was in the ICU for 10 days. He left the hospital at 140 lbs and quickly gained about 100 more from all the medicine.
After taking a boxing class at his cousin's gym, AC had an epiphany.
"I woke up the next day and I was just like, you know what? This is enough. I'm not meant to live this way. God does not want me to live this way."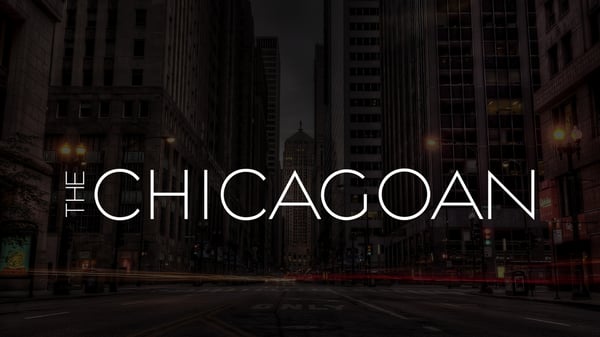 From there, he joined a gym run by a professional bodybuilder who literally and figuratively showed him the ropes. Now, certified in both group fitness and personal training, he and his wife have a dream to open up a spiritual healing center with a physical fitness portion.
" I'll be the one helping people preserve their God-given temples and my wife, with her specialties, she'll be doing the yoga there. She's also a life coach and a hypnotherapist."
The two discuss how AC's approach is holistic. It's not only about getting fit and gaining muscle, as Stephanie puts it, "It's more like, wow. I feel like my soul feels open."
Tune in to this episode of the ProFitness Podcast and hear more about AC's approach to holistic fitness, tips and tricks from a personal trainer who survived a traumatic brain injury, and more.


---
Stephanie Welter is a Chicago girl through and through. Growing up in Jefferson Park with her siblings and neighborhood friends, everything about her upbringing, according to Stephanie, was pleasant. Her mom had a saying that always seemed to bring everything into perspective: "I know a bad day and this ain't one."
"She completely formed my mindset, which I call the deathbed theory. It's everyday I picture if I was on my deathbed, I would look back on today and, I'd just want one more normal day. One more day of my toddler crying and getting syrup on my good couch, you know?"
Stephanie has taken this positive approach she's learned from her mom and applies it to all aspects of her life. Everyone has challenges, but for Stephanie it's about maintaining empathy but not letting emotion control her and always coming up with a plan.
She also shares the beautiful story of how her and her husband came together. From growing up together as kids in the Northwestern side of Chicago never thinking they'd ever end up dating, to getting married, having kids and creating a beautiful life together.
As a person who has dealt with anxiety and panic attacks, Stephanie shares her own personal journey of how she's been able to constantly remind herself in those moments to take a step back and shift her mindset in that moment. She calls her process identifying her three gorillas: black, blue, and pink or as she translates it: worry, guilt, and dopamine.