On our inaugural episode of the Evoked Podcast, host Stephanie Welter, a Real Estate Broker with Keller Williams, sits down with musicians Allison Mahal and Van Isaacson.
The definition of 'evoke' is to "call forth or up" and there's nothing like music to call forth a memory or emotion, allowing you to get lost in the power of the artist's melody. This episode is all about how Allison and Van have made their own journeys into music and how they create meaningful moments for others through their art.
Allison was born into a musical family in Lombard, IL. Her mother has worked for one of the leading Jazz magazines, DownBeat Magazine, since Allison can remember while her father is still a musician to this day when he's not working full time as a freelance video editor.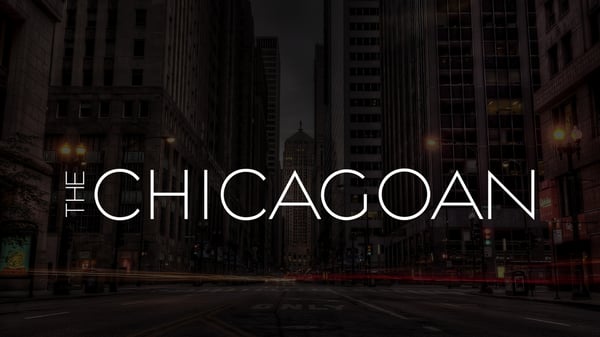 Similar to Allison, Van also grew up with a musical father in Chippewa Falls, Wisconsin. With instruments always lying around at home, Van harnessed his ADHD kid energy by trying them all, going from instrument to instrument.
The pair met one Summer in Chicago at an internship while Allison was home on break from college in Nashville.
"When I met Van and just without any pressure, it was just out of pure enjoyment. We just started collaborating and writing together. "
The two have formed a powerful bond and partnership with Van producing all of Allison's work, including her debut album coming out this Spring.
Allison goes on to share her own song writing process and how through it, she's had her own life revelations about life, heartbreak, and navigating your 20s.
Tune in to this special inaugural episode of the Evoked Podcast to hear more about this electrifying duo, their behind-the-music stories, and what being a musician in 2021 is really like.


---
Stephanie Welter is a Chicago girl through and through. Growing up in Jefferson Park with her siblings and neighborhood friends, everything about her upbringing, according to Stephanie, was pleasant. Her mom had a saying that always seemed to bring everything into perspective: "I know a bad day and this ain't one."
"She completely formed my mindset, which I call the deathbed theory. It's everyday I picture if I was on my deathbed, I would look back on today and, I'd just want one more normal day. One more day of my toddler crying and getting syrup on my good couch, you know?"
Stephanie has taken this positive approach she's learned from her mom and applies it to all aspects of her life. Everyone has challenges, but for Stephanie it's about maintaining empathy but not letting emotion control her and always coming up with a plan.
She also shares the beautiful story of how her and her husband came together. From growing up together as kids in the Northwestern side of Chicago never thinking they'd ever end up dating, to getting married, having kids and creating a beautiful life together.
As a person who has dealt with anxiety and panic attacks, Stephanie shares her own personal journey of how she's been able to constantly remind herself in those moments to take a step back and shift her mindset in that moment. She calls her process identifying her three gorillas: black, blue, and pink or as she translates it: worry, guilt, and dopamine.
Topics: Musician