Stephanie Welter, with Keller Williams Success Realty, brings in a special guest, Rich Daniels. Rich is a musician extraordinaire, co-Founder of The City Lights Orchestra and musical director for the critically acclaimed TV show Empire.
Long before working with the incredible talent on Empire, Rich was a young boy in South Side Chicago who fell in love with the saxophone. During his freshman year in high school, he met two of his classmates and together they formed the Big Band Machine which would later become The City Lights Orchestra.
"From The Big Band Machine, I can't even tell you the blessings and opportunities that came into our lives for the next 48 years. So it's been an amazing ride and it all started on the south side of Chicago."
Today, The City Lights Orchestra is still going strong and bringing incredible music to the Chicagoland area. Rich talks about how saturated with talent Chicago is.
"When TV came to Chicago, they realized that the environment was rife with talent, not only a musical town for our end, but the production talent, the studios, all the people who create the films they had. We had so much here in Chicago to offer.
John Williams, [famed Hollywood composer] had so much clout and influence that he could pick the orchestra and the musicians he wanted for his various projects. When he scored the motion picture of Lincoln that Steven Spielberg created, he wanted the Chicago Symphony Orchestra."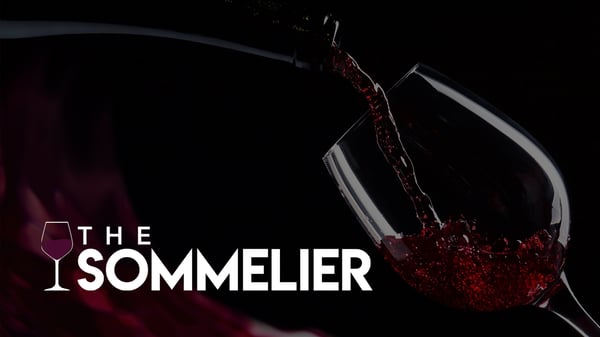 As Rich puts it, "Hollywood loves Chicago." There is no better testament to his own words than the work he's done on Empire in our great city. While the show itself is fictitiously set in New York, most of the filming and music was done right here in Chicago.
"We were asked to help them capture their artwork on film and to portray it in a way that was suitable for the television show. It oftentimes was an extraordinary musical experience for those involved, including myself.
Some of the biggest stars in the entertainment world, on it, both as cast and as musical guests, artists, we had Jennifer Hudson, we had Patty LaBelle. We had Snoop Dog, Alicia Keys. ​​I mean, my gosh, the list is endless."
Impressive as his resume is, the real spirit of Rich can be found in his philanthropic work. He is currently a board member of Mercy Home, which is run by another one of Stephanie's previous podcast guests, Father Scott.
"You know, there's that phrase too much to whom much has been given much as expected.
It's been used by many different people, for many different things, and much has been given to us. My go-to phrase with my family, friends and children has been that giving is a moral imperative."
Make sure you tune into this special episode of the Evoked Podcast. Rich talks all things Empire, jazz in Chicago, local talent, and the incredible work Mercy Home is doing to change the lives of children every day.
---
Stephanie Welter is a Chicago girl through and through. Growing up in Jefferson Park with her siblings and neighborhood friends, everything about her upbringing, according to Stephanie, was pleasant. Her mom had a saying that always seemed to bring everything into perspective: "I know a bad day and this ain't one."
"She completely formed my mindset, which I call the deathbed theory. It's everyday I picture if I was on my deathbed, I would look back on today and, I'd just want one more normal day. One more day of my toddler crying and getting syrup on my good couch, you know?"
Stephanie has taken this positive approach she's learned from her mom and applies it to all aspects of her life. Everyone has challenges, but for Stephanie it's about maintaining empathy but not letting emotion control her and always coming up with a plan.
She also shares the beautiful story of how her and her husband came together. From growing up together as kids in the Northwestern side of Chicago never thinking they'd ever end up dating, to getting married, having kids and creating a beautiful life together.
As a person who has dealt with anxiety and panic attacks, Stephanie shares her own personal journey of how she's been able to constantly remind herself in those moments to take a step back and shift her mindset in that moment. She calls her process identifying her three gorillas: black, blue, and pink or as she translates it: worry, guilt, and dopamine.
"If you give it a name, it takes away its power, but I gave it more than a name. I made them into gorillas." Tune in on this episode of The Face of Chicago Business podcast to hear more about Stephanie's story from family, to her career journey, to her advice on how to manage the tough things in life.
Topics: Musician