In this episode of "The Face of Community and Business Podcast," attorney Mark Grzymala joins us to discuss his journey from being a high school radio DJ to practicing law and becoming an entrepreneur during a vulnerable time in his life.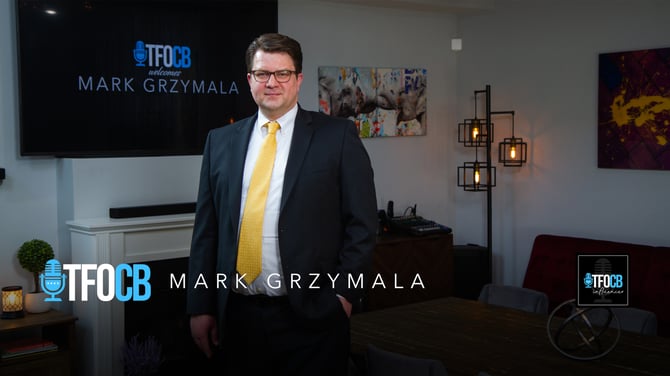 Mark is a passionate music enthusiast and wonders how he ended up in law instead of pursuing a career in broadcasting. Mark explains that while he enjoyed being a DJ, he saw it as more of a fun hobby and believed that a career in law would allow him to help people, which is also a passion of his.
Mark's passion for advocacy began in college when he majored in political science and became interested in international relations and security issues. He went on to law school, where he focused on human rights law and worked on a case involving human trafficking.
Since then, he has continued to work with a focus on providing assistance and value to his clients and has been involved in advocacy efforts in his community.

Mark's passion for helping others may have been influenced by his upbringing as the oldest of three siblings. Mark agrees, saying that he always felt responsible for looking after his younger brother and sister and making sure they were safe.
Throughout the episode, Mark emphasizes the importance of pursuing one's passions, whether it's music or law or anything else. He believes that doing what you love is key to finding fulfillment in life and encourages others to follow their passions as well.
As the newest co-host on the podcast platform, Mark is excited to interview others and get to know the community of influencers. He sees it as an opportunity to learn from others and share their stories with a wider audience.
Mark's journey from high school DJ to human rights advocate and attorney is a testament to the power of following one's passions and pursuing a career that aligns with one's values. His dedication to helping others and his enthusiasm for music and advocacy make him a valuable addition to our Influencer Society™.
---